Karen H. - Securities FINRA Exam SIE, Top Off 6 and 7, Series 66,65, 3, 4 and 53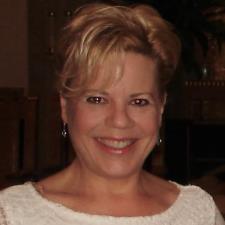 $65 / hr
Madison, CT
30 miles Travel Radius

In-person + Online
I have the following active licenses: series 6, 7, 65, 66, 3, 4, 24, 8 and 53. I have tutored for the SIE and new Top Off series 6 and 7 exams. I know what it takes to study and pass an exam. I am currently working in the securities industry. I have a BS in Finance from Quinnipiac University and an MBA in Finance from University of New Haven. Tutoring allows me to share my years of investment experiences and offer guidance to a student. I also maintain an active CT insurance license. My ...
Reviews
I just wanted to say how my Series 7 tutor Karen H. made all the difference for me to pass my exam. She worked with me on problem areas and helped make them my strengths.
- Constantine N. from Broomall, PA
Karen has been such a great asset as a tutor. She has been helping me get prepared for my Series 7. She has an extremely in depth knowledge of the topics and concepts I've been struggling with. I really enjoy the pace at which she works and the enthusiasm she brings to every session. She is incredibly patient and explains concepts in an understandable way. I am never afraid to ask questions, or revisit a topic to go over again. It has been an absolute pleasure working with Karen. She has been an excellent tutor and I would highly recommend her services.
- Luke C. from Chicago, IL
After failing two Series 7 Tests by a few points, Karen really pulled out the critical points/information needed to pass this test. She uses visual and storytelling techniques to really engage the student and make hard concepts easier to understand. She also focused on specific areas I was weak in based on my practice tests and we focused on getting those areas better. A combination of these techniques helped pull my score over the finish line. Last week I passed the Series 7. I can't thank Karen enough!
- Lisa G. from West Des Moines, IA
I took one tutor class with Karen. She is very patient and nice. I pointed out the materials that I need to improve and she is able to explain the materials to me immediately. I am going to take the second class soon.
- Anna Y. from Downey, CA
Karen is brilliant! She?s very experienced in the industry and helps relate real life situations to the material to help you grasp the concept! I will continue to work with her up until the exam. She is so helpful and a great teacher!
- Shanna S. from Hamilton, OH
Karen was great at simplifying the concepts around the Series 7 exam. She is very knowledgeable and does a great job of making sure you understand the information.
- Richard E. from Dallas, TX
Karen has a unique ability to help simplify tough subject matter into small understandable concepts. I am a very visual learner so her diagrams and drawings are awesome!
- John B. from Woodway, TX
Karen taught me options for series 7 exam. She taught me a simple way to understand options and I already did 50 questions and only got 2 wrong! She is patient and encouraging! I will book another session so we can go in depth of options strategies and continue with bonds/equities!
- Diana C. from Chicago, IL
Karen is a very nice, smart, powerful woman and very Knowledgeable. Also would answer all of your questions about the Security industry and was very helpful and also on time. I would recommend Karen for tutoring if your Financial industry and yes I would keep on hiring her until you are ready to take the test. Thank you so much Karen for the help today and I hope you have a great day.
- SAM J. from Taylor, MI
Karen has been amazing from the first interaction. She helped me identify my problem areas and designed tutoring sessions to address my weaknesses while building on my strengths. The way she blends visuals and practical examples really helped me grasp concepts that have plagued my test scores. I'm pushed and challenged in every session. The result - I'm feeling more confident tackling questions on bonds, cost basis, and taxation. Karen is the real deal!
- Jonathan T. from Warwick, RI
She broke down complex topics for a novice, and I walked away with confidence. She gave me good direction for studying away from the lesson. Looking forward to the next session.
- Les B. from Studio City, CA
She gives great scenarios to help you memorize the information. She is kind and makes you want to learn from her. She is a great tutor. Highly recommend her to anyone!
- Marissa A. from New York, NY
Karen has creative ways of explaining tough concepts. Instead of just repeating facts, her explanations are more like a story which helped me understand the material.
- Melissa V. from Ithaca, NY
Doesn?t waste any time getting to work! She had lots prepared and knew exactly how to probe to figure out where I was in my studying. Highly recommend! Can tell all her students do very well on their exams!
- Hanane B. from Chicago, IL
Karen is an excellent teacher. She understands and has a through knowledge of the laws and takes each one step by step. She has tips, as well as real life situations that she relates to the laws--which helps your understanding as well as retention. She can adapt to the type of learner that you are. I am visual--so she uses the white board which is very helpful!
- Cathy G. from Bemidji, MN
Karen is excellent at explaining the information in a clear and fun way which helps to retain it. She is patient and really cares about helping and making sure I understand the material. I would Highly recommend Karen for your tutoring needs.
- Troy B. from Manhattan Beach, CA
She is great asset to be able to rely on for assistance in any topic. I will definitely utilize her talents in the future again!
- Matthew P. from Canton, GA
Karen is extremely patient while maintaining a great learning momentum. Why recreate the wheel when learning "options?" Karen has the wheel. I am currently working with Kaplan ,whose strategies are good but not as comprehensive as Karen's. She filled the gaps to maximize my learning.
- Stacey L. from Vero Beach, FL
Karen has been a wonderful help when trying to understand complex topics. She breaks down the problems into plain terms and real world examples.
- Anthony L. from Oceanside, NY
Reviewed all the areas I was struggling with. Made it simple to understand. Would ask questions to test my knowledge then give examples. Used the board to draw out examples and tips to remember the tough areas. Highly recommend!
- Kelli K. from West Des Moines, IA
Search More Tutors in the Cal Poly Area